Gianluca Genova
Architect, MSc Integrated Building Systems
Head of IDA Lab
Your contact for
BIM consultancy , Digital services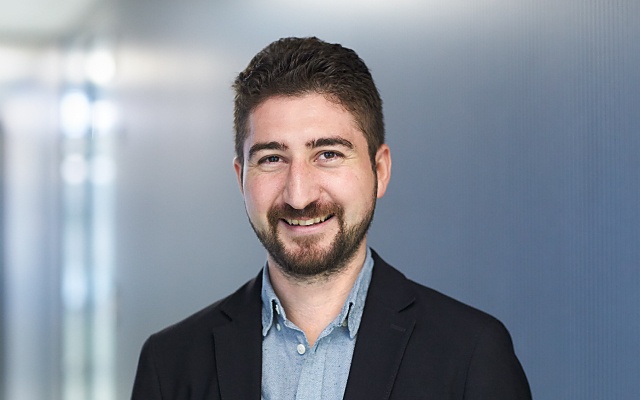 As soon as the conversation shifts to digital planning and construction, Gianluca Genova can hardly be stopped. Gianluca Genova earned a bachelor's degree in Architecture with a focus on urban and regional planning in Turkey. While he was earning his master's degree in Integrated Building Systems at the Swiss Federal Institute of Technology (ETH) Zurich, he started as an intern in building information modelling (BIM) coordination at Basler & Hofmann and has never left. In 2017, he completed the BIM manager training in Germany at Mensch und Maschine Deutschland GmbH. As a BIM integrator with comprehensive software knowledge and a great deal of experience with BIM pilot projects, he advises companies and institutions in the public sector on how to effectively integrate BIM into their construction projects. Gianluca Genova is a member of Bauen digital Schweiz and the Swiss chapter of buildingSMART International.
What is different about working at Basler & Hofmann?
For me as Head of IDA Lab, it's the pioneering spirit and vision at Basler & Hofmann when it comes to digitalisation in the building and construction industry.
What other profession could you imagine yourself in – and why?
I think being a chef would be an interesting job. I imagine that the complexity of the work is similar to that of planning construction projects. Furthermore, the appreciation of an excellent final product is similar in both professions.
Basler & Hofmann AG
Consulting engineers
Forchstrasse 395, Postfach
CH-8032 Zurich