Hans Tschamper
Dr. sc. techn. ETH, MSc ETH Civil Eng.
Managing Director, Head of market region Lake Geneva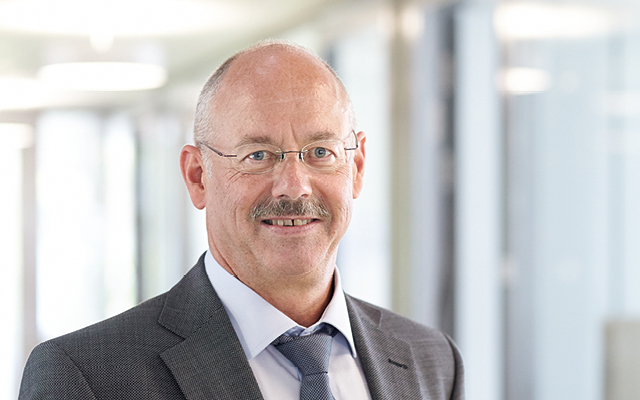 As a member of the Executive Board, Hans Tschamper is responsible for Basler & Hofmann's activities in the Lake Geneva region. Hans Tschamper grew up bilingual and his professional activities are based in Lausanne, where, as head of the market segment, he works to expand Basler & Hofmann's business activities in the Lake Geneva region. Before taking on his current position as head of the market segment, he led the Structural Engineering and Infrastructure department for over 10 years. This provided him with comprehensive experience in the traditional engineering disciplines of structural engineering, bridge engineering, highway construction, steel construction and glass structures. Hans Tschamper originally specialised in steel construction.
What fascinates you about your work?
Being given the freedom to encourage and challenge people in a supportive environment with a good culture of constructive criticism, which, in turn, lays a crucial foundation for high-quality results.
What do you find makes a project particularly enjoyable?
Almost every project has its tricky situations. Being able to then contribute to finding solutions, thinking out-of-the-box and finally taking straightforward, grounded action is something I truly enjoy.
Basler & Hofmann AG
Consulting engineers
Av. d'Ouchy 6, Case postale 173
CH- 1001 Lausanne