Hans Tschamper
Dr. sc. techn. ETH, MSc ETH Civil Eng.
Managing Director, Head of market region Lake Geneva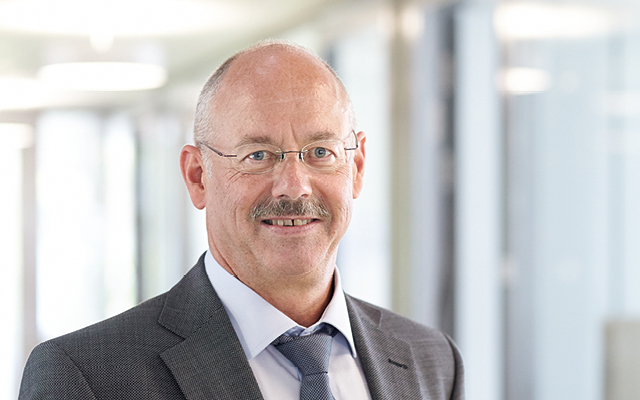 As a member of the Executive Board, Hans Tschamper is responsible for Basler & Hofmann's activities in the Lake Geneva region. His love of the francophone region extends beyond his preferred brand of car: Hans Tschamper grew up bilingual and his professional life is based in Lausanne, where, as head of the market segment, he works to expand Basler & Hofmann's business activities in the Lake Geneva region. He is also a pioneer in another area of Basler & Hofmann – leading the interdisciplinary working group for integrated digital working, which is developing the digitalisation of planning and construction. Before taking on the position as head of the market segment in the Lake Geneva region, he led the Building Structures and Infrastructure department for over 10 years. Hans Tschamper originally specialised in steel construction, and the qualified civil engineer gained a doctorate in this subject from the Swiss Federal Institute of Technology (ETH) Zurich. In 1990, he worked on his first projects at Basler & Hofmann. He has fond memories of another somewhat unusual project from this period of his career, which involved producing a handbook for suspension bridges in Nepal on behalf of Helvetas.
What fascinates you about your work?
Being able to encourage and challenge people in a supportive and informal environment, thereby laying the foundations for high-quality results.
What do you find makes a project particularly enjoyable?
Almost every project has its tricky situations, and in these cases, I find it particularly rewarding to be able to make my contribution to finding a solution by thinking out of the box and taking a simple and well-balanced approach.
Basler & Hofmann AG
Consulting engineers
Forchstrasse 395, Postfach
CH-8032 Zurich