Kathrin Huber
lic. iur.
Head of Human Resources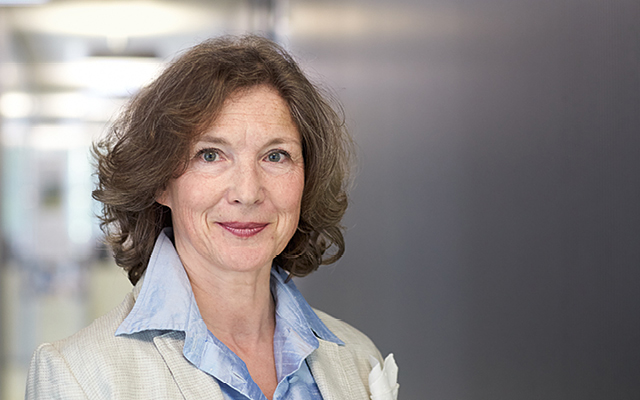 Kathrin Huber, a qualified lawyer with additional qualifications in human resources management, mediation and employee development, has been head of Human Resources at Basler & Hofmann since 2009. Together with her team, she is the point of contact for all questions relating to Human Resources as well as any staff concerns. Kathrin Huber's work at Basler & Hofmann encompasses all aspects of Human Resources – from recruitment through employee support to employee development – and is accordingly varied. She finds it particularly rewarding to be in daily contact with people from such a wide range of professional and cultural backgrounds, and also appreciates the opportunity to contribute on both a conceptual and an operational level.
What do you find makes a project particularly enjoyable?
I especially enjoy a project when it benefits both the company and the employees, combines familiar and new elements and enables me to be part of the implementation from both a conceptual and a practical perspective.
What other profession could you imagine yourself in – and why?
For a long time, I thought of becoming a paediatrician because of the way it combines medicine and contact with children. They are spontaneous and honest, live in the "here and now" and radiate optimism and vitality, even in difficult situations.
Basler & Hofmann AG
Consulting engineers
Forchstrasse 395, Postfach
CH-8032 Zurich