Martin Bosshard
MSc Civil Engineering
Corporate Mentor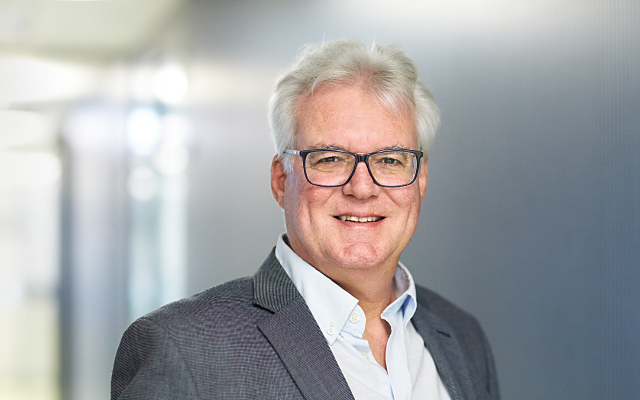 For Martin Bosshard, tunnel construction has always been a source of fascination. He was therefore delighted to accept first prize for the Tunnel Design Firm of the Year at the International Tunnelling and Underground Space Awards in London in 2014 on behalf of Basler & Hofmann as Head of Tunnels and Railways. Bosshard studied Civil Engineering at the Swiss Federal Institute of Technology (ETH) Zurich, and got his position at Basler & Hofmann as a project engineer in the Tunnels and Railways department immediately after graduating in 1980. In 1991, he relocated to England for two years to work for a global engineering firm. Since his return to Basler & Hofmann, Martin Bosshard has held a number of positions including overall project manager for sections 2 and 3 of the Zurich cross-city link and the expansion of the Zurich Main Station–Thalwil line as part of the Rail 2000 project. He was the Head of the Tunnels and Railways department from 1999 to 2014, and has also served as Deputy Chairman of the Executive Board. Martin Bosshard is the former President of the Swiss Tunnelling Society (STS). Countless international lectures and publications underscore his expertise. Today he relies on his many years of expertise in the field of tunnel construction and risk management to manage large-scale tunnel projects in Switzerland and around the world as a corporate mentor.
What fascinates you about your work?
I have been extremely interested in tunnel construction since university. Every time I have the opportunity to manage a tunnel construction project from the initial idea to implementation all the way to commissioning and handover to the client it brings me so much joy – even after such a long career.
What do you find makes a project particularly enjoyable?
I enjoy working with teams on complex large projects and I'm very interested in risk management in projects. It is particularly satisfying to be able to utilise our know-how in foreign countries as part of an international project.
Basler & Hofmann AG
Consulting engineers
Bachweg 1, Postfach
CH-8133 Esslingen