Matthias Krucker
Civil Engineer (MSc)
Project Manager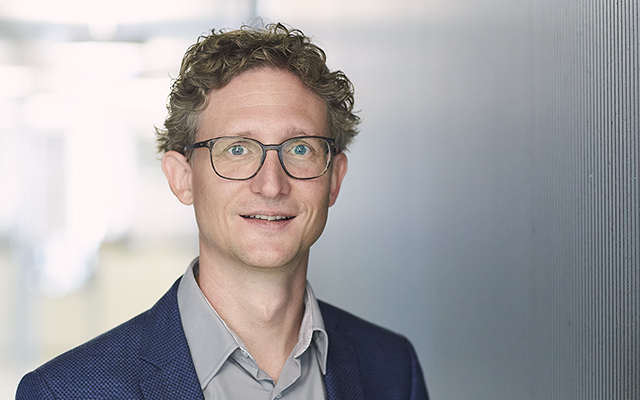 Matthias Krucker remembers his first project at Basler & Hofmann well: the GLC laboratory building at ETH Zurich with a slope stabilisation structure made from prestressed reinforced concrete – the only one of its kind on Switzerland. After completing his degree, he joined the Structural Engineering department at Basler & Hofmann. He is an expert for various types of structural engineering projects, from warehouses and residential complexes to school buildings. Matthias Krucker specialises in supporting structures made from concrete and steel. As a project manager, he is often responsible for interdepartmental coordination. He also heads up the intern programme for his department and is a quality control auditor. In addition to working at Basler & Hofmann, he has also worked as a lecturer for reinforced concrete at Eastern Switzerland University of Applied Sciences in Rapperswil since 2018.
What fascinates you about your work?
The combination of technical work and human interaction. A project is like a hike – the destination, team, challenges and climate are never the same. It keeps things interesting!
What do you find makes a project particularly enjoyable?
I think the key factor is when the people involved are motivated.
Basler & Hofmann AG
Consulting engineers
Forchstrasse 395, Postfach
CH-8032 Zurich