Sabine Stalder
Diploma in Architecture (FH)
Team Leader Building owner advice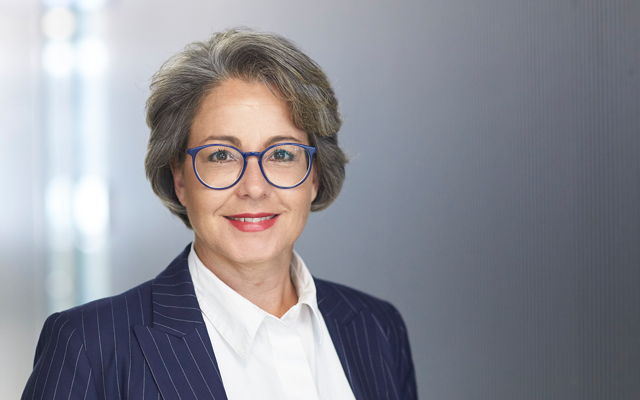 As a Senior Expert in client consultancy, Sabine Stalder often works with customers over a period of many years. Thanks to her longstanding project experience, she always understands the best way to approach the complexity of large construction projects and guides her customers through every part of the process. After studying architecture at Augsburg University of Applied Sciences, Sabine Stalder worked for five years as an architect and site manager in Germany before joining Basler & Hofmann as a project manager in 2003. Among other things, her project portfolio includes the construction of a new administration building for Swissgrid in Aarau, the new premises of Zühlke Engineering in Schlieren, and the Falkenstein retirement village in Menziken. In addition to client representation and overall project management, Sabine Stalder also specialises in operational planning and the clarification of user requirements. She also assists building owners with interior planning.
What fascinates you about your work?
The requirements of every building owner and therefore every project are different. I enjoy meeting such a wide range of people and facing such varied challenges in my work. As a result, I am constantly being given the opportunity to learn new things.
What do you find makes a project particularly enjoyable?
At the start of the consultation process with the building owner, we have to dig deep to figure out what the customer actually wants and needs. It is always a wonderful moment at the end of a project when we can stand inside the building with the customer and see how satisfied they are.
Basler & Hofmann AG
Consulting engineers
Forchstrasse 395, Postfach
CH-8032 Zurich