Srinimalan Balakrishnan Selvakumaran
MSC ETH IBS
Team Leader BIM Innovation and Development
Your contact for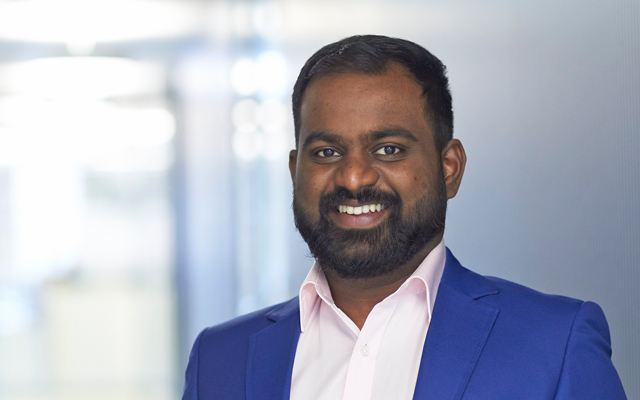 Srinimalan Balakrishnan Selvakumaran is fascinated by digital design and construction, in particular Building Information Modelling (BIM). After growing up in India, he completed a bachelor's degree in civil engineering at the National Institute of Technology in Trichy, including a year abroad in Canada. He then worked for a year as a design engineer at one of India's largest planning companies. From 2016 to 2019, he completed a Master's degree in Integrated Building Systems at ETH Zurich and, in parallel, a certificate course in climate engineering at the European Institute of Innovation and Technology. During this time, he worked as a digitalisation consultant at Arup in Dublin for a year before starting as a BIM Innovation Engineer at Basler & Hofmann in 2018. Since 2021, Srinimalan Balakrishnan Selvakumaran has headed the BIM Innovation and Development team.
What fascinates you about your work?
I like being able to use my knowledge and experience to bridge the gap between the design and construction industry and digital technologies. It's great to be able to do pioneering work with my team at this interface.
What other profession could you imagine yourself in – and why?
Chef. Cooking is like digital planning. It's all about bringing together different ingredients to make a functional whole, so that in the end there is a tangible result that satisfies the customer.
Basler & Hofmann AG
Consulting engineers
Bachweg 1, Postfach
CH-8133 Esslingen