Andreas Schmidweber
Diploma in Rural Engineering ETH
Project Manager
Your contact for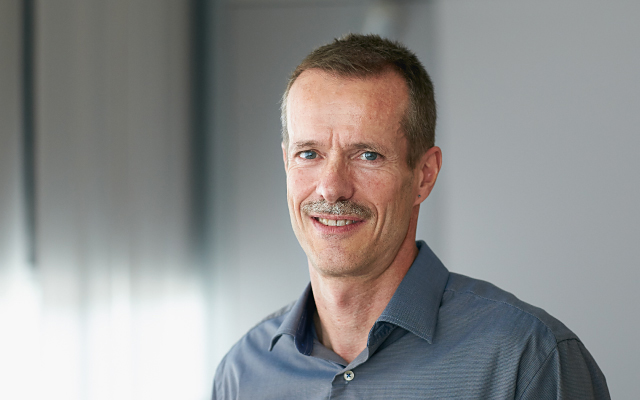 Andreas Schmidweber has always been passionate about nature and the environment – both at work and in his private life. The qualified environmental scientist and rural engineer has been working in Environmental Planning at Basler & Hofmann since 2007. In this function, the all-rounder continues to this day to be active in a range of approval procedures with environmental impact assessments and environmental construction support, drafting the corresponding reports. This includes the Zurich West tram, "The Circle" at Zurich Airport, the Coop distribution centre in Schafisheim, the repair of motorway sections and various supply and disposal systems (gravel mining, landfills, sludge recycling, construction waste treatment). Andreas Schmidweber is co-author of the Federal Office for the Environment FOEN report entitled Umweltbaubegleitung mit integrierter Erfolgskontrolle (Environmental construction support with integrated progress monitoring).
What fascinates you about your work?
Dealing with legal issues as well as technical solutions and construction procedures continuously presents new challenges, making my work extremely diverse. It is particularly rewarding to be able to rely not only on the broad expertise within the company, but also on collaboration with external specialists.
What other profession could you imagine yourself in – and why?
As a climber since childhood, I feel drawn to all vertical surfaces – hence my choice of quarryman or mountain nomad.
Basler & Hofmann AG
Consulting engineers
Bachweg 1, Postfach
CH-8133 Esslingen