Andres Vidal
Civil Engineer FH, CAS Acoustics FHNW
Team Leader Environmental Acoustics
Your contact for
Acoustics and noise protection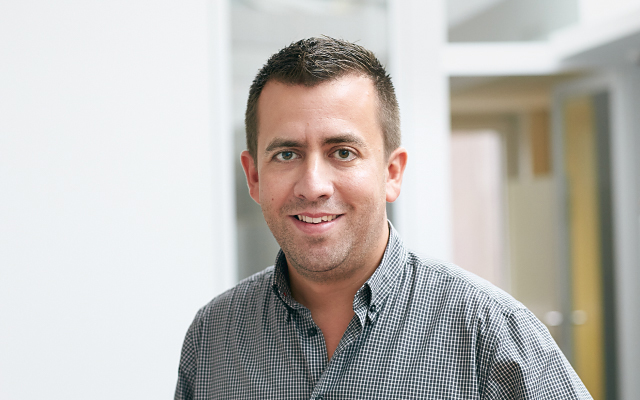 The FC Barcelona fan takes the issue of noise seriously – but only off the pitch. The civil engineer with Spanish roots has been working within Noise and Vibration Protection at Basler & Hofmann since his graduation in 2011. Up to 2016, Andrés Vidal is completing the part-time Certificate of Advanced Studies course "Acoustics" at the University of Applied Sciences and Arts Northwestern Switzerland FHNW. As a project manager, he supervises noise reduction work on motorways, carries out noise measurements, prepares noise reports and is senior site manager in noise reduction projects for the canton of Zurich. Andrés Vidal is familiar with the areas of road, railway, industrial, commercial and shooting noise, and advises architects on construction projects. Andrés Vidal has been Environmental Acoustics Team Leader since the beginning of 2022.
What is different about working at Basler & Hofmann?
I'm involved in fascinating projects and work in an interdisciplinary approach together with colleagues. Particularly important to me is the high level of quality awareness, the good working atmosphere and the valuable support provided by colleagues.
What other profession could you imagine yourself in – and why?
Airline pilot. I'm fascinated by the technology, love to travel and am happy to take on responsibility.
Basler & Hofmann AG
Consulting engineers
Bachweg 1, Postfach
CH-8133 Esslingen