Astrid Börner
MSc Civil Eng. TH
Director Railways Department
Your contact for
Rail and light rail , Railway technology , Track design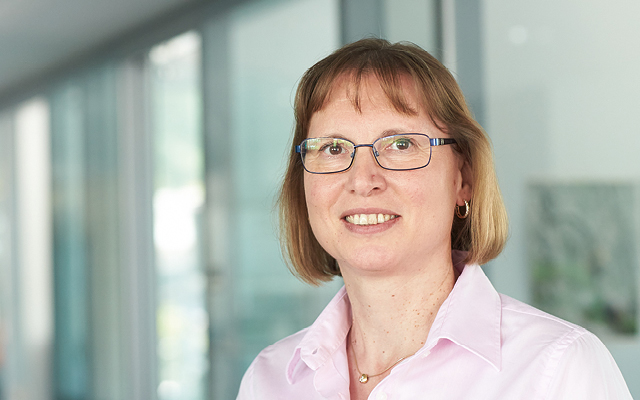 From the Glattalbahn railway to the new St. Gallen cross-city link, and from the trimodal transshipment centre at the port of Nuremberg to track renewal for the Schweizerische Südostbahn railway – Astrid Börner works on and manages a wide range of projects. One thing they do have in common, however: they all involve railways. After graduating from the Dresden College of Transport, where she focused on railway construction in her Civil Engineering studies, Astrid Börner first moved to Berlin. There, she managed railway projects throughout Germany. In 2008, she joined Basler & Hofmann, where she is Director of the Railways Department. She enjoys passing on her extensive experience in project planning for railway systems to her more junior colleagues through internal training.
What fascinates you about your work?
No project is like any other. Every new job brings new challenges and keeps my work exciting.
What is different about working at Basler & Hofmann?
The interdisciplinary collaboration in the projects. For every job, I can rely on Basler & Hofmann's broad portfolio to offer clients exactly what they need.
Basler & Hofmann AG
Consulting engineers
Bachweg 1, Postfach
CH-8133 Esslingen