Balz Bauer
MSc Civil Engineer ETH
Director Bridges
Your contact for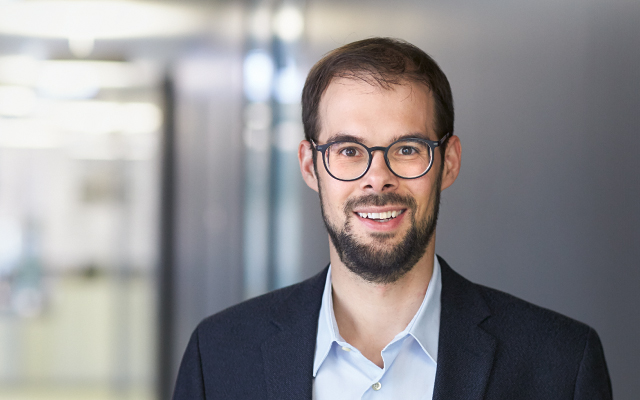 Balz Bauer joined Basler & Hofmann in 2011 after completing his civil engineering studies at ETH Zurich, having already completed an internship in structural engineering in 2008. He started his career in structural engineering and bridge construction and has been involved in various challenging projects: As sub-project manager for civil engineering, he is responsible for the new "Mitte" underpass at Berne railway station, which will go into operation in 2027. With the design of the civil engineering structures on the northern access route, he made a major contribution to the AlpTransit Gotthard in the Uri valley. He also has many years of experience in construction management. Balz Bauer's areas of expertise include reinforced concrete and steel structures, the design of complex bridges and infrastructure, and construction sequence planning. Since the beginning of 2020, Balz Bauer has been Head of Bridges at the Zurich site of Basler & Hofmann and a member of the Divisional Management of Bridges and Roads.
What fascinates you about your work?
The nice thing about my work is to be able to accompany a project from the first sketch on paper to the finished building. The exchange and discussion with the client, works, infrastructure operators and the contractor is varied and challenging.
What do you find makes a project particularly enjoyable?
The moment when, after careful and intensive planning, the first construction machines start to move and the realization of a project starts is always special. Then all the planning work becomes reality.
Basler & Hofmann AG
Consulting engineers
Forchstrasse 395, Postfach
CH-8032 Zurich