Bianca Brici
Architect with MAS degree in Real Estate at the University of Züric
Product Managerin Stratus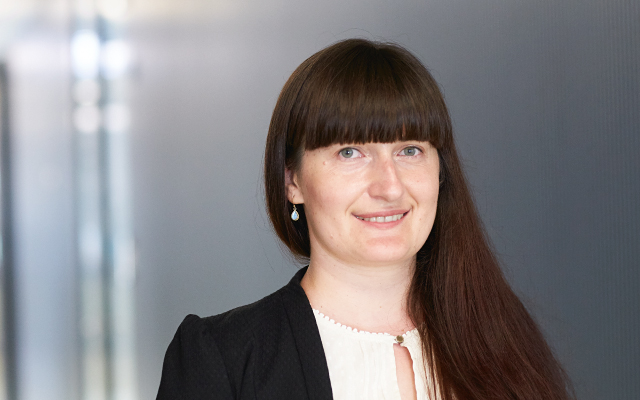 Bianca Brici-Spaar has constantly broken new ground in her professional career – both literally and figuratively: her architectural studies took her from Bucharest to the Ecole Supérieure d'Architecture in Paris and to ETH Zurich. After working as a design architect in offices in Amsterdam and Zurich, she decided to expand her training in architecture to include real estate management and completed the MAS Real Estate at the University of Zurich. She has been contributing this expertise to the Stratus team at Basler & Hofmann since 2016. As a product owner, she forms the interface between the needs of clients, users, experts and the development team. The interdisciplinary collaboration at the intersection of architecture, real estate management and IT really appeals to Bianca Brici-Spaar – after all, she already finished high school with mathematics, IT and English as her main subjects.
What fascinates you about your work?
I like the versatility: I can advise and support clients with different portfolios and different starting points. What's special about the Stratus team is that our work is incorporated in a software tool that we are constantly developing.
What do you find makes a project particularly enjoyable?
When I can advise clients on all aspects of their work – correctly identifying their needs at the beginning and then contributing my expertise and experience to help develop a customised solution.
Basler & Hofmann Ltd
Consulting engineers
Forchstrasse 395, Postfach
CH-8032 Zurich