Bruno Grünenfelder
Diploma in Environmental Engineering ETH
Director Environmental Technology
Your contact for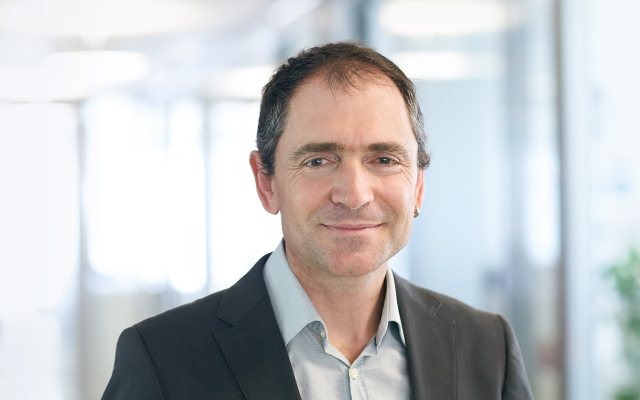 Soil science and contaminated sites are Bruno Grünenfelder's speciality. One of the focal points of his project work is the deconstruction and environmental remediation of industrial properties. He was, for example, involved in the demolition of Henkel's Persil factory in Pratteln, the Hero site in Lenzburg and various fuel depots and gasworks. In addition, he is also responsible for the planning and implementation of soil protection measures on construction sites in agricultural areas within the context of pedological site support. Bruno Grünenfelder has been head of Environmental Technology since 2016.
What fascinates you about your work?
The diversity of my work and projects. As a pedological site consultant or contaminated sites manager on construction sites of all kinds – from small-scale soil improvement on a farm to a large industrial site –, I implement projects together with farmers or machine operators. As a project manager, I initiate and design projects together with our clients. In addition, as head of the department, I also have personnel, commercial and technical responsibility for various specialist areas.
What other profession could you imagine yourself in – and why?
Geologist. Rocks fascinate me in their diversity. They tell stories from times long past and create fantastic landscapes. Besides, they also form the basis of my favourite hobby – climbing.
Basler & Hofmann AG
Consulting engineers
Bachweg 1, Postfach
CH-8133 Esslingen