Daniel Schrepfer
MSc Real Estate CUREM
Senior Expert Stratus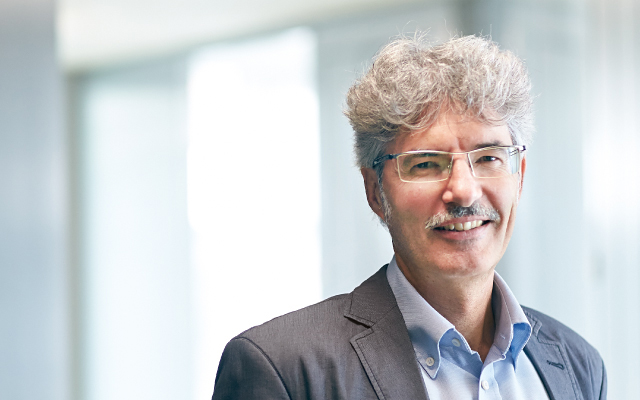 Daniel Schrepfer never spent much time asking questions – he just got down to work. Following an apprenticeship as a draughtsman in structural engineering and after attending lectures in Architecture and Design Theory at the Swiss Federal Institute of Technology (ETH) Zurich, he became a project manager and later a partner at an architecture firm in Zug. In 1997, Daniel Schrepfer joined a large non-profit organisation as head of real estate and built up the portfolio management system based on Stratus. He furthermore completed a master's degree in Real Estate at the Center for Urban & Real Estate Management (CUREM) on a part-time basis, with a thesis on the management of real estate with ideational use in 2009. Daniel Schrepfer has been part of the Stratus-team at Basler & Hofmann since 2011 - until 2020 as team leader, since 2021 as senior expert. He also lectures at various educational institutes on real estate strategy and maintenance planning.
What fascinates you about your work?
The wide range of problems I need to investigate and understand in order to develop solutions in close collaboration with clients and everyone else involved.
What do you find makes a project particularly enjoyable?
When I succeed in developing a vision for a complex issue, and in presenting this vision in a simple and comprehensible manner.
Basler & Hofmann AG
Consulting engineers
Forchstrasse 395, Postfach
CH-8032 Zurich