David Grossmann
MSc ETH Civil Eng., MBA
Managing Director, Head of Energy and Safety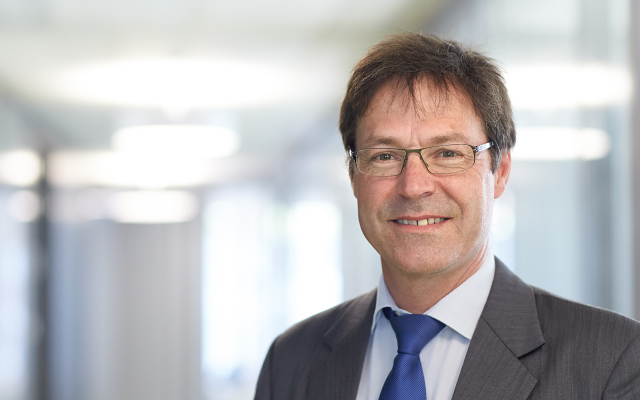 David Grossmann is pretty close to his dream job of "explorer". After studying Civil Engineering, he first worked at the Swiss Federal Institute of Technology (ETH) Zurich as a technical assistant in research, teaching and expert testimony. He then went on to become a project engineer in geotechnical engineering and structural engineering for a Swiss engineering company, for which he built up a network of offices in Germany. At the end of the 1990s, he moved to the UK, where he obtained an MBA from the University of Bath and then, as business development and marketing director for an international engineering company, established the communication, design studio, business development and media production functions. Since returning to Switzerland in 2006, David Grossmann has been head of the Energy and Safety division at Basler & Hofmann, and is also a member of the Executive Board.
What fascinates you about your work?
Collaborating with a range of different people; developing and defining goals within a team and then supporting in such a way that they can be achieved; identifying, tackling and implementing new opportunities in the market.
What other profession could you imagine yourself in – and why?
Explorer – although the profession as such no longer exists. I love to discover new things, both in a professional and a private context. This includes correctly evaluating opportunities and risks, having the courage to try something out, even when there are clear risks involved. Then, the right preparations have to be made, possible scenarios considered and ultimately the right decisions made at the crucial moment.
Basler & Hofmann AG
Consulting engineers
Forchstrasse 395, Postfach
CH-8032 Zurich