Felix Gisler
MSc ETH Civil Eng.
Senior Expert Bridges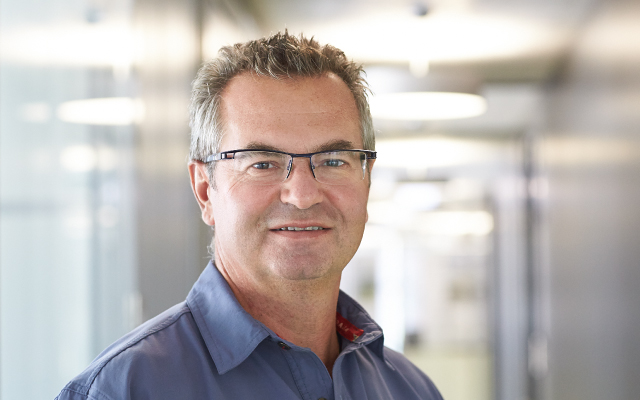 Felix Gisler began his professional career as a project manager in structural engineering, and soon went on to specialise in bridge construction. After several years spent working for various Zurich engineering offices, an additional qualification as an industrial engineer and periods spent in Berlin and Innsbruck, the qualified civil engineer joined Basler & Hofmann as a project manager in bridge construction in 2003. In addition to numerous bridge structures, his reference projects also include various cut-and-cover tunnels such as the Berlin Potsdamer Platz railway station, the covered section of the Entlisberg in Zurich, the Löwenstrasse railway station in Zurich and the repair work on the Allmend tunnel in Thun. In 2022, Felix Gisler was appointed senior expert at Basler & Hofmann.
What fascinates you about your work?
Planning a project from the first idea, dimensioning, calculating and then implementing it: it fascinates me to see how a project evolves, how it functions and how it becomes visible and tangible through civil engineering.
What is different about working at Basler & Hofmann?
The corporate values at Basler & Hofmann enable employees to contribute their own suggestions and ideas, actively making an impact as a result.
Basler & Hofmann AG
Consulting engineers
Forchstrasse 395, Postfach
CH-8032 Zurich