John Giger
Civil Engineer FH, Exec. MBA HSG
Head of Central Services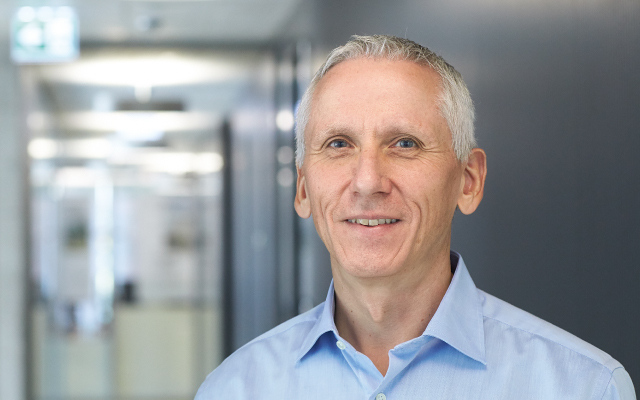 John Giger has always been interested in business and organisational issues. After several years spent working as a civil engineer for various engineering companies, he became co-owner of an office and studied Industrial Engineering on a part-time basis. After graduating in 1995, he was responsible for central technical services as well as quality management and occupational safety at various construction companies. John Giger joined Basler & Hofmann in 2004, and has been head of Central Services ever since. He also completed the Executive MBA programme at the University of St. Gallen, graduating in 2010.
What fascinates you about your work?
The daily diversity and variety of topic areas, and the contact with a wide range of people.
What is different about working at Basler & Hofmann?
The focus here is on the team and on the project. I am free to organise my own workload, can contribute my own ideas and arrange my working hours in a flexible manner.
Basler & Hofmann AG
Consulting engineers
Forchstrasse 395, Postfach
CH-8032 Zurich