Jon Mengiardi
Civil Engineer, MSc Environmental Engineering
Technical Director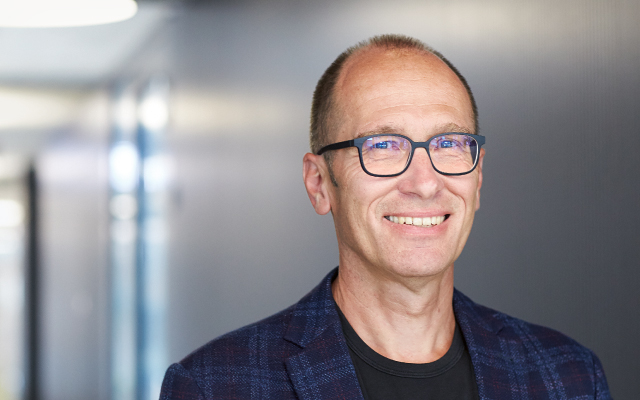 After completing his studies in Civil Engineering at ETH Zurich, Jon Mengiardi spent 10 years working as a project manager in the areas of urban hydraulic engineering, civil engineering and transport, before his curiosity led him to enrol on another degree course in 1997, this time in Copenhagen. After obtaining his master's degree in Environmental Engineering, he became the head of environment, energy and safety at a large Swiss engineering firm in 2001. From 2014 to 2019, he was responsible for the region of north-western Switzerland and the areas of structural and civil engineering at the same company. In 2020, he joined Basler & Hofmann where he works as a senior expert in Safety and Security Planning and oversees the Basel office. Along with managing projects from design to completion in many different fields, Jon has also led several major infrastructure projects in his 30-year career.
What fascinates you about your work?
I still find the process of making something work very thrilling. In the early days, this primarily used to be technical challenges; today, it gives me great pleasure to set up functioning teams that successfully tackle major challenges together.
What other profession could you imagine yourself in – and why?
I could picture myself as a researcher, developer or explorer. I have a huge thirst for knowledge. The search for answers to as-yet-unsolved problems is very inspiring to me. As a planner and engineer, my work isn't actually that far removed from this ideal.
Basler & Hofmann AG
Consulting engineers