Martin Schmidlin
Dr. phil. nat.
Environmental Safety and Biosafety Officer
Your contact for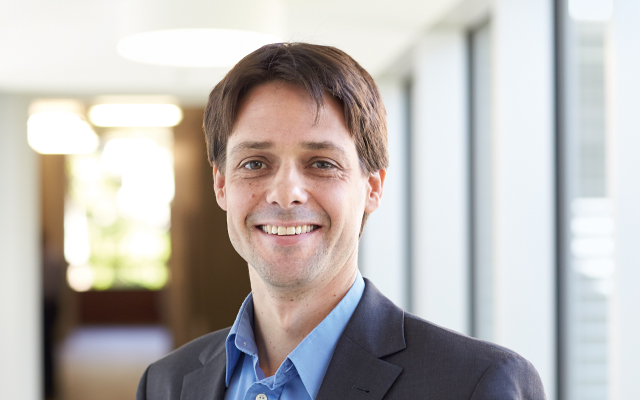 Martin Schmidlin is environmental safety and biosafety officer at Basler & Hofmann. He specialises in the enforcement of hazardous incident, containment and release ordinances, and in biosafety and biotechnology projects. While still writing his dissertation, Martin Schmidlin began his professional career as a biosafety manager at the Institute of Medical Microbiology at the University of Basel. This was followed by periods as a research assistant at the biosafety laboratory of the Cantonal Laboratory of Basel-Stadt, and as an inspector of biological and chemical safety at the safety inspectorate for the canton of Basel-Landschaft. In this role he was responsible, among other things, for the canton's strategy towards alien species.
What do you find makes a project particularly enjoyable?
When unexpected solutions are found through constructive collaboration.
What other profession could you imagine yourself in – and why?
Musician. Trying out new possibilities with other musicians and achieving common goals through personal contributions.
Basler & Hofmann AG
Consulting engineers
Bachweg 1, Postfach
CH-8133 Esslingen