Peter Zwicky
MSc ETH Civil Eng.
Senior Technical Consultant
Your contact for
Structural dynamics , Nuclear power plants – protective asset design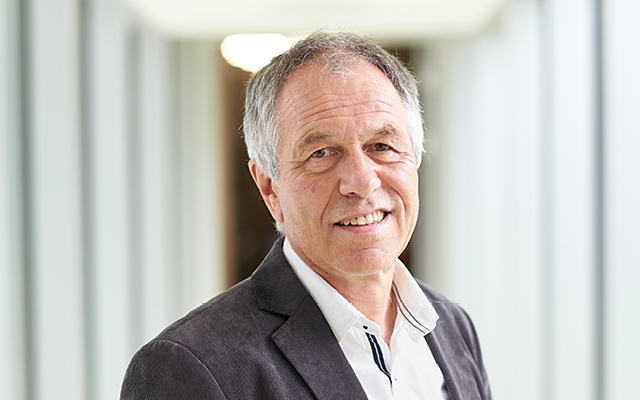 When Peter Zwicky joined Basler & Hofmann in 1978 following his graduation from the Swiss Federal Institute of Technology (ETH) Zurich, he set off in a new direction right from the beginning. Earthquake engineering was just becoming established as a young discipline that was essential to safety in Switzerland, especially in the context of the new nuclear power plant buildings. Peter Zwicky led numerous analytical and metrological studies for major buildings and infrastructure projects, and also specialised in structural-dynamics problems as a test engineer for the Swiss Federal Nuclear Safety Inspectorate ENSI supervisory authority. At Basler & Hofmann, the experienced earthquake specialist is also an expert in the Safety and Security department.
What fascinates you about your work?
We use research findings and new calculation methods and measurement techniques on planned and completed structures. I appreciate the opportunities I have to combine theory with practice in the challenging tasks I'm assigned.
What do you find makes a project particularly enjoyable?
I find my work particularly rewarding whenever my team and I succeed in finding a convincing solution to a difficult problem with our technical and social skills.
Basler & Hofmann Ltd
Consulting engineers
Forchstrasse 395, Postfach
CH-8032 Zurich