Silvan Nigg
BSc Spatial Planning
Project Manager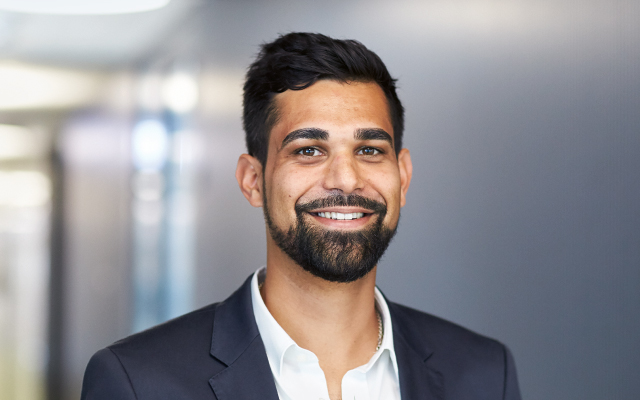 Silvan Nigg learned his profession as a transport planner from the ground up. After completing his vocational training as a draughtsman and following his first job as a consultant in the field of infrastructure and transport, he studied Spatial Planning at the HSR Hochschule für Technik Rapperswil. Silvan has been working at Basler & Hofmann since 2014 – first as a transport planner, now as a project manager in Transport, Mobility and Spatial Planning. He supervises the transport-planning aspects of site developments, draws up concepts for all forms of mobility, and develops studies and projects for the designing of roads. Alongside his salaried work, he is also active in helping to train the next generation of professionals, not least as a lecturer as part of the industry-wide training courses for drafters specialising in engineering with a Swiss federal diploma of vocational education and training (EFZ).
What fascinates you about your work?
The environment in which we live can be regarded as a huge, complex organism. Mobility represents a key aspect in the interaction between all the disparate parts. I find it motivating to help shape our environment while integrating solutions for more sustainable mobility.
What do you find makes a project particularly enjoyable?
I love those moments when everyone involved is able to bring their combined knowledge to bear in order to solve a challenge with a blend of experience and innovation.
Basler & Hofmann AG
Consulting engineers
Forchstrasse 395, Postfach
CH-8032 Zurich