Susanne Herppich
Geologist
Project Manager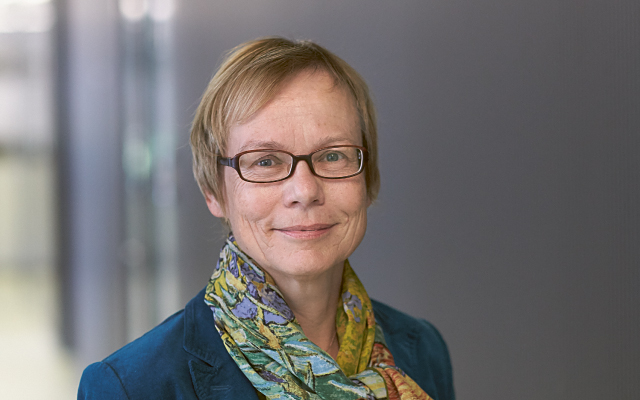 Susanne Herppich's areas of expertise are building contaminants, contaminated sites and mineral building materials. She studied Geology at Ruhr-Universität Bochum (RUB) and worked for around 15 years in various engineering and consulting firms in Switzerland as a specialist for contaminated sites, building contaminants and geology before joining Basler & Hofmann at the end of 2018. Alongside her professional career, she further developed her specialist knowledge by earning a Certificate of Advanced Study (CAS) in Contaminated Sites at the University of Bern (UNIBE) and the University of Neuchâtel (UNINE), as well as through advanced training in asbestos at HSE Conseils SA in Biel. She was planned and managed, among other things, the environmental remediation of the contaminated soil for the garden project in the historic old town of Arbon, and the analysis of the building contaminants and the condition assessment of the bricks on the grounds of CU Chemie Uetikon, a chemical company located in Uetikon am See. Moreover, she was responsible for contaminated site inspections at a number of operating and landfill sites.
What is different about working at Basler & Hofmann?
The opportunity to work together with different project teams. Working in these different teams inspires and motivates me.
What other profession could you imagine yourself in – and why?
Architect. I love designing things and I am so impressed by all of the aspects that need to be considered when it comes to designing a building. It must be fascinating.
Basler & Hofmann AG
Consulting engineers
Bachweg 1, Postfach
CH-8133 Esslingen