Thomas Rupp
Diploma in Rural Engineering ETH
Project Manager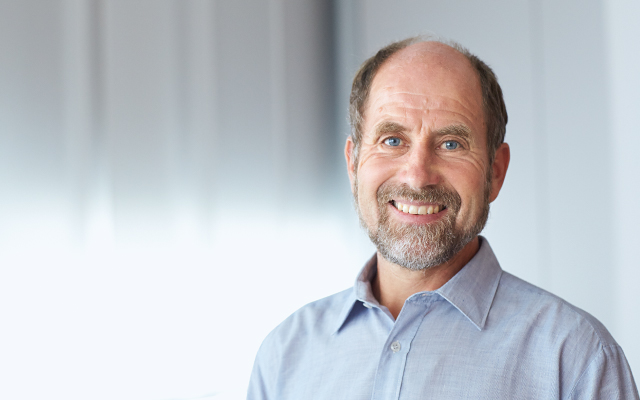 Thomas Rupp, a qualified rural engineer, is head of Vibration Protection at Basler & Hofmann and, as a specialist in this area, supervises projects from Ticino to Gothenburg. He entered this area in 1991 at the engineering firm Rutishauser, and came to Basler & Hofmann with his whole team in 2007. Thomas Rupp plans and engineers vibration protection measures around railway systems – both on new buildings and on the railway system itself. He has extensive experience in the area of sub-ballast mats and mass-spring systems, and is also responsible for complex vibration monitoring assignments such as during blasting in tunnel construction. Given this background, therefore, it can be said that this family man is not so easy to rattle, so to speak.
What fascinates you about your work?
An exciting mixture of office work and fieldwork; working in a small and motivated team; client contact that can sometimes also be pretty demanding.
What do you find makes a project particularly enjoyable?
When things are sometimes a little frantic. In cases like these, then not only technical expertise but also intuition, improvisation and rapid decision-making are called for.
Basler & Hofmann AG
Consulting engineers
Bachweg 1, Postfach
CH-8133 Esslingen