Tobias Schär
Diploma in Architecture ETH
Director Site Development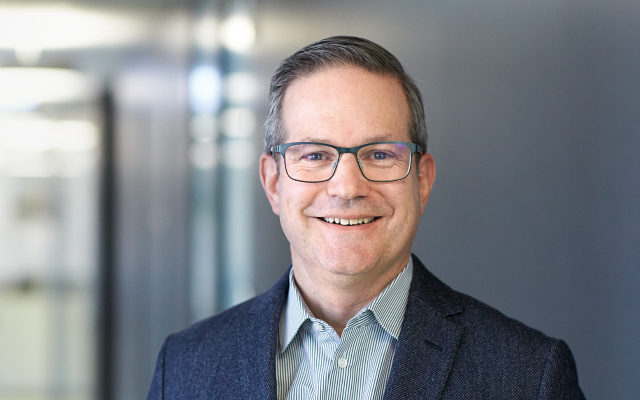 Tobias Schär is familiar with both the planner's and the client's side of the business. The qualified architect first managed various construction projects at a Zurich architecture firm for residential buildings and for an industrial company before moving into construction project management for a large financial-services provider, where he was responsible for the development and implementation of a new branch concept. After gaining an additional qualification as a construction project manager, Tobias Schär joined Basler & Hofmann in 2012 as Construction Development team leader in the Project Management Services department. As Director Site Development he now acts as a central point of contact for employees and clients alike. "The benefit for the client is of central importance to us. Together with our clients, we often begin by trying to get to the heart of what it is that they require. This then forms the basis of our approach to finding a solution."
What fascinates you about your work?
Within the Construction Management Services department, we use tried and tested methods and processes. As part of this, we evaluate our experiences with every project, thereby continuously improving our way of working and ensuring that we really know these methods inside out. Nevertheless, solutions for clients that are created in this way are always highly individual and tailored.
What is different about working at Basler & Hofmann?
The networked approach featuring input from a huge range of experts. Our colleagues from the engineering and planning disciplines are always on hand to offer assistance. This allows us to quickly and easily obtain a second opinion on the planning results of a client's project.
Basler & Hofmann AG
Consulting engineers
Forchstrasse 395, Postfach
CH-8032 Zurich