Adriano Manuel
BSc Civil Engineering
Project Engineer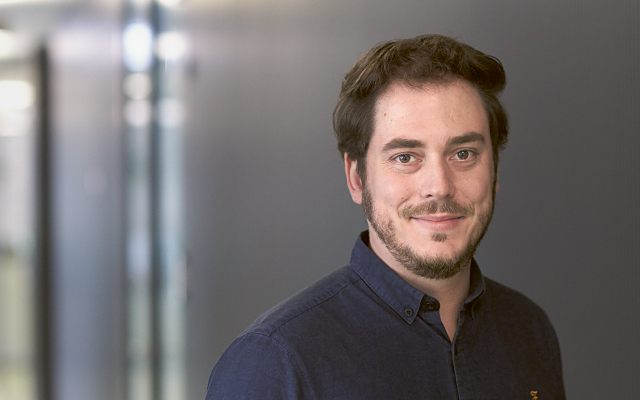 Even though in his free time, as a saxophonist in a band, Adriano Manuel enjoys raising a ruckus and rocking the stage, when it comes to his professional life, he works hard to keep noise and vibrations to a minimum. He earned his civil engineering degree at the HSR Hochschule für Technik Rapperswil with a thesis that assessed various protective measures against vibrations, noise and structure-borne noise along the Sihltal Zürich Uetliberg Bahn railway line. Having completed his studies, he started at Basler & Hofmann in 2013 as a vibration specialist. While working at Basler & Hofmann, he completed a Certificate of Advanced Study (CAS) in earthquake safety at the Lucerne University of Applied Sciences and Arts (HSLU). When it comes to testing the earthquake safety of buildings or monitoring vibrations during tunnel construction, Adriano Manuel is there for our clients.
What is different about working at Basler & Hofmann?
The interdisciplinary workplace, the friendly working environment and the network within the company make it possible for us to create new teams to tackle the unique challenges posed by different projects.
What other profession could you imagine yourself in – and why?
Musician. Music is my passion. It has always been my dream to make a living playing the saxophone in jazz ensembles and pop bands.
Basler & Hofmann AG
Consulting engineers
Bachweg 1, Postfach
CH-8133 Esslingen