Alexandre Monnin
MSc Civil Engineering EPFL
Project Manager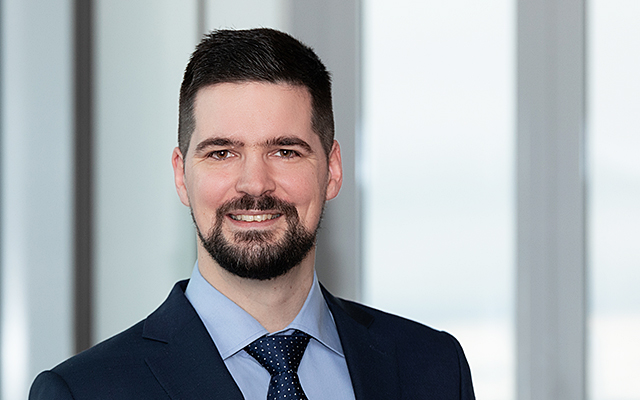 Alexandre Monnin's interests centre around project planning in all areas related to roads and railway stations. He studied civil engineering at EPF Lausanne, specialising in infrastructure and the environment. After obtaining his master's degree, he worked for various engineering firms and a contractor as a project manager and site manager before joining Basler & Hofmann in Lausanne in 2019. Here he immediately took over the project management for a complex major project: the new multimodal transportation hub being built under the Place de la Gare in Lausanne to modernise the railway station.
What is different about working at Basler & Hofmann?
Working at Basler & Hofmann means working in a team where all the employees have great respect for one another. Together we implement interdisciplinary solutions for the complex challenges of today's projects.
What other profession could you imagine yourself in – and why?
If I hadn't had a family, I might have become a delegate at the International Committee of the Red Cross (ICRC). I imagine this to also be a job that serves the common good, requires a lot of planning and coordination, and where you can't shy away from being outside and getting dirty sometimes.
Basler & Hofmann AG
Consulting engineers
Av. d'Ouchy 6, Case postale 173
CH- 1001 Lausanne