Fred Baumeyer
MSc Civil Eng. TH
Director Structural Engineering
Your contact for
Structural engineering , Expert witness , BIM planning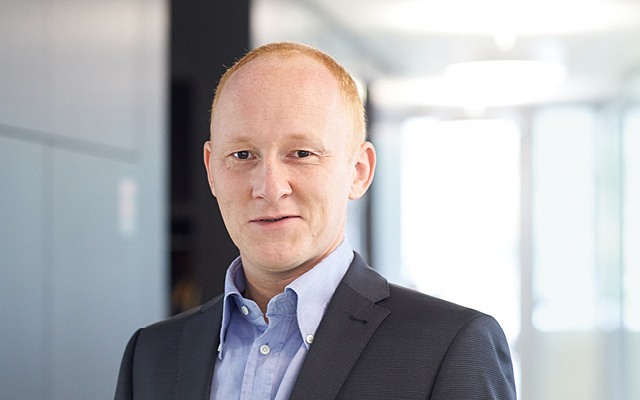 Complex structural systems and large-scale projects are Fred Baumeyer's passion. He particularly enjoys projects such as the Swiss Federal Institute of Technology (ETH) Zurich's laboratory building, GLC Zurich, with the innovative slope stabilisation structure, or the huge Coop distribution centre in Schafisheim. Within these projects, he is responsible for interdisciplinary leadership and coordination tasks. Fred Baumeyer joined Basler & Hofmann in 2005 after completing his degree at the Bauhaus-Universität Weimar. In 2013, he completed advanced training in management basics at the University of Zurich. He spent several years working as a project manager and leading expert in Structural Engineering before taking on leadership of Structural Engineering in 2021. Conceptual thinking, taking a holistic approach and treating people with respect and fairness are especially important to him.
What fascinates you about your work?
We help to shape living space and create quality of life. Building is great!
What is different about working at Basler & Hofmann?
We work by bringing together both our expertise and our commitment, placing the project at the centre of everything we do.
Basler & Hofmann AG
Consulting engineers
Forchstrasse 395, Postfach
CH-8032 Zurich