Mohammad Monfared
Dr Sc MSc Geotechnical Engineering ENPC
Projetct Manager
Your contact for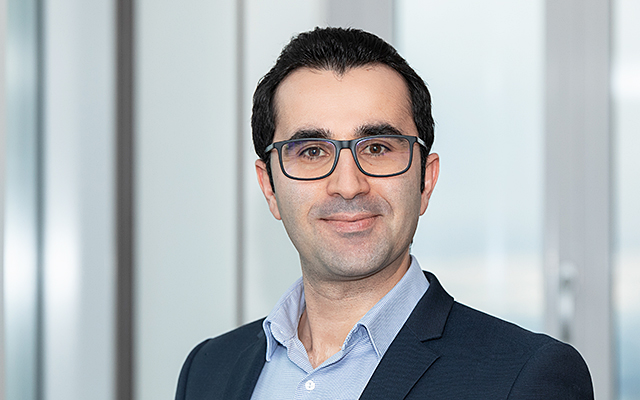 Mohammad Monfared grew up in the north of Iran and after graduating in civil engineering from the University of Tehran, he moved to France to study for his Master's degree. There, he specialised in soil and rock mechanics at the renowned École des Ponts ParisTech. Fascinated by the reciprocal interaction of subsoil and structures, he continued to study geotechnical engineering as part of his doctorate. His doctoral thesis was named the best European thesis in the field of geomechanics in 2012. Mohammad Monfared moved to the private sector after a year as a scientific assistant at the Laboratory of Soil Mechanics at EPF Lausanne. As a project engineer and manager for geotechnical engineering, he worked on numerous major projects in Switzerland and France. Since 2020, Mohammad Monfared has applied his extensive expertise as project manager for geotechnical engineering at Basler & Hofmann.
What fascinates you about your work?
The power of teamwork: I always find it fascinating how we as a team manage to develop solutions for what appears to be impossible.
What is different about working at Basler & Hofmann?
The opportunity to work on large, interdisciplinary projects in a multicultural environment.
Basler & Hofmann AG
Consulting engineers
Av. d'Ouchy 6, Case postale 173
CH- 1001 Lausanne