Niccolà Schaub
MSc Environmental Engineering
Team Leader Contaminated sites
Your contact for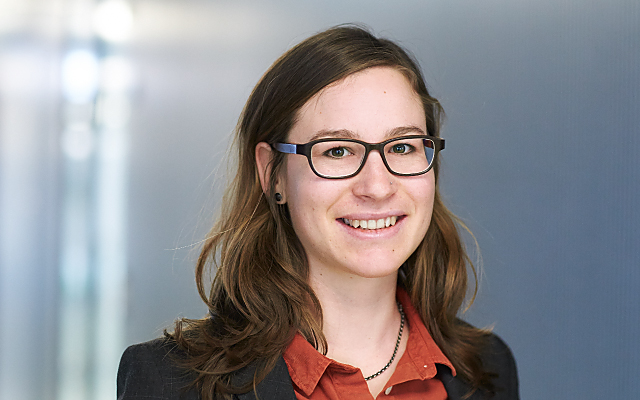 Niccolà Schaub's work as a project engineer for soil and site contamination is similar to that of a detective. In order to correctly survey the condition of a site, she combs through archives, questions eye witnesses and meticulously investigates her subjects: landfills and sites that have been contaminated as a result of accidents or industrial activities. Niccolà Schaub studied Environmental Engineering with an elective in soil protection and water management at the Swiss Federal Institute of Technology (ETH) Zurich. After completing her master's degree, she joined Basler & Hofmann as a project engineer in the Environmental Technology department. She continued her education while working at Basler & Hofmann, earning a Certificate of Advanced Study (CAS) in Contaminated Sites from the University of Neuchâtel (UNINE) and the University of Bern (UNIBE). Since the end of 2022, Niccolà Schaub has been Team Leader Contaminated Sites at Basler & Hofmann. She specialises in the historic and technical inspection of landfills and the development of possible options for environmental remediation. Another area of focus for her is the environmental remediation of contaminated industrial sites. Furthermore, she has been in charge of Basler & Hofmann's radon measurement equipment, which has been accredited by the Swiss Federal Office of Public Health.
What fascinates you about your work?
In order to evaluate contaminated sites, I get to dig around in archives, see the dirt with my own eyes and smell it with my own nose out in the field, and directly talk to people on the ground. I find it incredibly exciting to compile the information I gather from all these different sources in order to create a report.
What other profession could you imagine yourself in – and why?
Philosopher: I absolutely love reading about and discussing the intersection of society, politics and the economy.
Basler & Hofmann Ltd
Consulting engineers
Bachweg 1, Postfach
CH-8133 Esslingen