Daniel Graf
Civil Engineer FH
Director Structural Engineering
Your contact for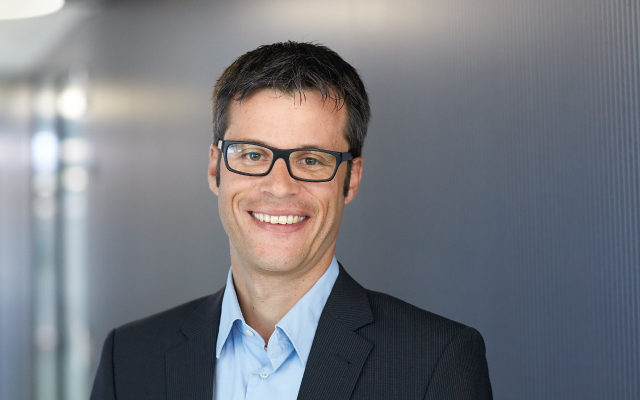 Daniel Graf completed an apprenticeship as a draughtsman in civil engineering before gaining a higher education entry qualification and going on to study Civil Engineering at the ZHW Zurich University of Applied Sciences in Winterthur. Freshly graduated, he joined Basler & Hofmann in 2001 and soon became a project manager with responsibility for the design and calculation of buildings construction using reinforced and prestressed concrete, brickwork, steel and wood. His personal highlights have included his work on the Sihlcity shopping centre and the Giesshübelstrasse warehouse, followed by project management roles in the construction of the new Swarovski office building in Männedorf to management of large-scale projects such as the Police and Justice Centre in Zurich. Daniel Graf is now Director Structural Engineering and member of the Buildings and Industrial Buildings department.
What fascinates you about your work?
Working in a team to develop solutions to problems, and implementing them on the site. The diversity of our work – every structure is unique.
What is different about working at Basler & Hofmann?
The interesting and interdisciplinary projects, the great team, the many personal contacts and the freedom to structure your own workload.
Basler & Hofmann AG
Consulting engineers
Forchstrasse 395, Postfach
CH-8032 Zurich